Because this nerd simply can't have enough plushies, bags or bath accoutrements.
Today's Geek Wishlist is covering a swath of my fandom bases and though some (:cough: a certain plush of a certain Hutt :cough:) might, for the moment, be simply niggling at my keen sense of FOMO…. (I see you Galaxy's Edge previewers), the rest fall comfortably under the Treat-Yo-Self umbrella. This is my list and I will treat myself to one, if not eventually all, of the items below. Enjoy, treat yourself, and remember you can never have too many bags.
---
---
Jabba the Hutt Plush, Disney Star Wars Galaxy's Edge
I want this plush. I NEED this plush…. If you are a huge Star Wars nerd like me then no doubt you've been watching and reading all the latest from the early previewers allowed to check out Star Wars Galaxy's Edge in Disneyland before the official public opening later this month. In other words, I'm stupid jealous. There are many things I want, but the one thing I must have is this plush. Our very own Star Wars land opening here in Florida later this year, so perhaps this little guy will in fact become mine very very soon…
---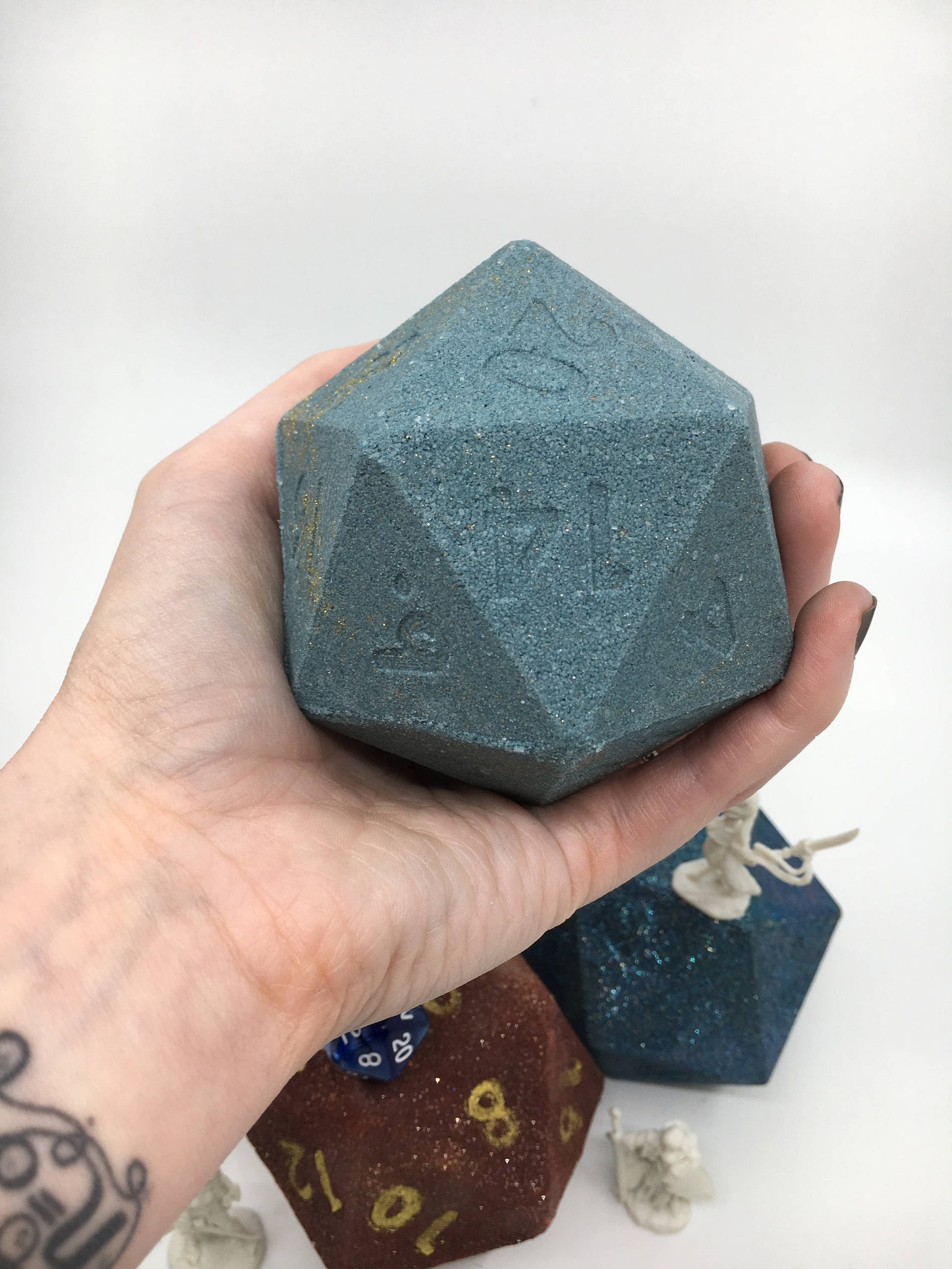 I love bath bombs, and salts, and bubbles, and oils and pretty much anything I can add to my ever growing collection of bathtime goodies. Except, unlike a decorative soap, I actually use all of these things on the regular when I feel the need for an indulgent soak. Nerdy bath bombs have been around for ages, but these ones caught my eye when hunting for nerdy friend gifts. Not only is it a scrumptious bath bomb in the shape of a D20, but it has a prize inside too!! As per the listing on Etsy:
These bath bombs are HUGE at over 4″ wide! A great gift for your favorite RPG gamer (or for yourself, of course!), each D20 has EITHER one of a variety of dice inside, or an unpainted Bones figure made by Reaper mini.
That's right! There's a secret D20 OR mini hidden inside! How cute is that? And if you're wondering about the scent:
Each D20 bath bomb is scented with ADVENTURE, which of course smells like sandalwood, royal honey, and golden amber, with notes of deep patchouli and bergamot with a touch of magic and danger (just a touch though, let's not get crazy.)
There's a prize and you walk away smelling like a dream. This seems like the perfect gift for an RPG loving friend or perhaps just yourself.
#TreatYoSelf
---
Obsessed with bags? Me? You have the wrong… I mean I just have a few…. sigh.
Seriously, I just am a sucker for a cute ass bag and as always Loungefly has got me again with this precious little Wolverine Coin Bag. Practical? No. Adorable? 1,000,000x YES!!! It will be mine.
It. Will. Be. Mine.
---
Cath Kidston is one of my favorite UK brands and they make some of the sweetest designs you'll ever see. I buy wayyyy too much of their stuff everytime I'm in the UK. To make matters worse, they started partnering with Disney a few years back and it's gotten bad folks… I mean bad. I just happened to walk into the Cath store while waiting for my flight out of London several weeks ago (after already going to two other ones while on my trip mind you) and came across a whole display of their brand new Jungle Book merch that somehow released while I was in town.
I bought this bag… I wish I could say it was the only one. It wasn't. Shere Khan and Kaa are on this bag. I have no regrets.
Except that I didn't buy the mug too…
---